Collapsible Fuel Bladders.
Flexible Containment You Can Trust!
Our Marine Fuel Bladder Tanks Extend your range to transport a vessel or for offshore fishing. One of our Marine Fuel Bladders gives you the ability to make longer runs to reach the best fishing spots or cruise further without making time-consuming fuel stops.
If you are using 55-gallon drums and dumping them you are destroying the resource for future of fishing, so please stop. Those are just a few of the advantages of having a fully collapsible extended-range fuel bladder that can be quickly deployed to provide greater fuel capacity when you need it most.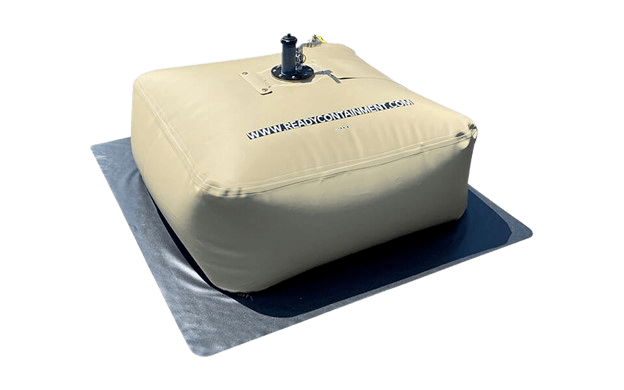 Ready Space Saver Fuel Bladders are designed to extended the range of your vessel. Our Bladders provide extra fuel needed to make the trip. The 3D construction saves your valuable deck space.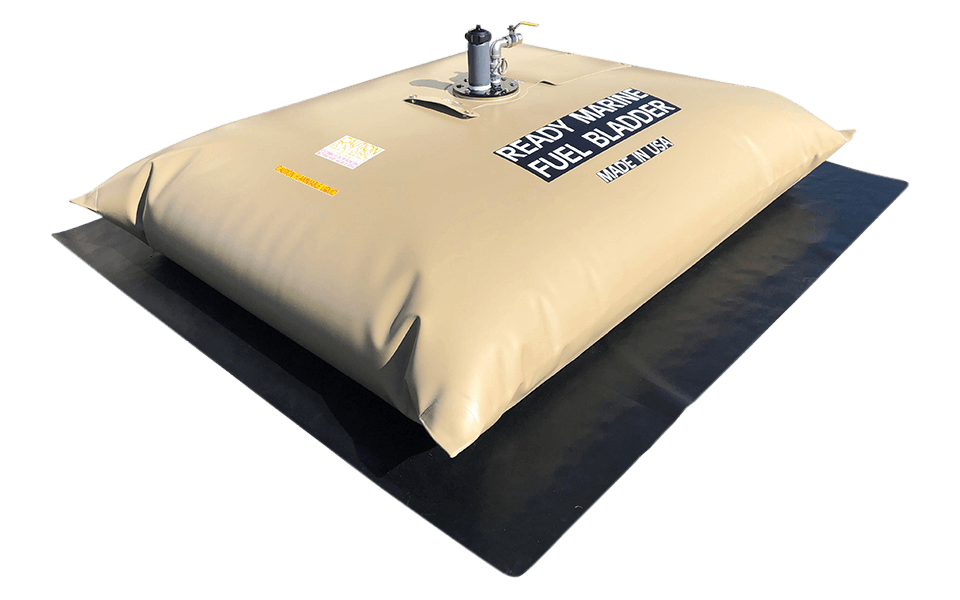 Extended Range Fuel Bladder tanks. The Original Pillow style bladder tank design. Standard sizes range in size from 25 - 300 gallons. Custom sizes and tanks available.